I ATE HO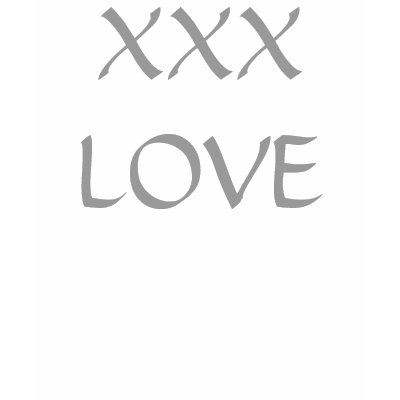 Not far from the Worcester pad is a private shop, blacked out windows and closed door, promising the best in adult entertainment. The street is very busy and I have never ever seen anyone go in, yet...
On the wall is a sign meant to read 'PRIVATE SHOP' and due to perhaps weathering the letters have come off and have aptly left 'I ATE HO' which does make me childishly snigger each time I walk past.
I looked at the window the other day to see they had hung red hearts in the window, which struck me as rather odd. Is that the I ATE HO's attempt to be festive?! Are love and porn connected?! Does XXX mean love or lust?
Surely XXX is all about lust? Are people entering that shop to buy items out of love? Maybe love of porn, but surely not love of another person? "Darling for your birthday, and because I love you I've bought a copy of Shaving Ryan's Privates and a double ended butt plug".
To me, that's not normal! I see XXX as a premise for purely lust and desire, feeding an individuals need for sexual gratification. The hearts in the window only serve to confuse me.
Perhaps my perspective is clouded and maybe couples in love enter the door to the strange world to buy things for each other... that would make sense. For now though, I don't see how the two connect, call me old fashioned...
Love (not lust), SGS xoxo